2017年10月23日

Tomoko Hokyo solo exhibition – The Secret Garden
Tomoko Hokyo solo exhibition – The Secret Garden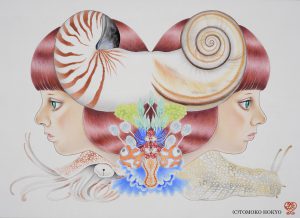 "What are living things? What is universe?"
Facing up to a simple question I had when I was young, I depicted the world between known and unknown, which connects the past, present, and future. The imaginary world that a young girl feels so real seems to reveal blank space in an ambiguous situation that we often encounter.
I am looking forward to you joining me at the exhibition to find out if The Secret Garden, an imaginary world of a young girl, is actually a fiction or reality.
Tomoko Hokyo Solo Exhibition
"The Secret Garden"
Date : from 3th of Nov,2017(Fry) to 12th (Sun)
Open : 11:00 am – 6:30 pm(Open every day during the period)
Location : 1F GINZA Ueno Bld. 1-23-2 Ginza Chuo-ku Tokyo
Telephone : 03-5250-3667
Gallery Website : http://www.yawoyorozu.com
E-mail : man@yorozu07.x0.com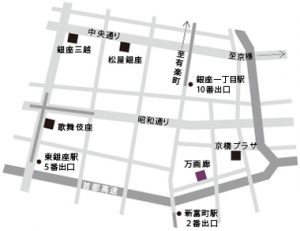 Artwork
A Story of life/655mm x 605mm
Origin of life/243mm x 334mm