April 03, 2019

Tomoko Hokyo Solo Exhibition—The world of I and Space and Plants
Information Notice
Solo exhibition to be held.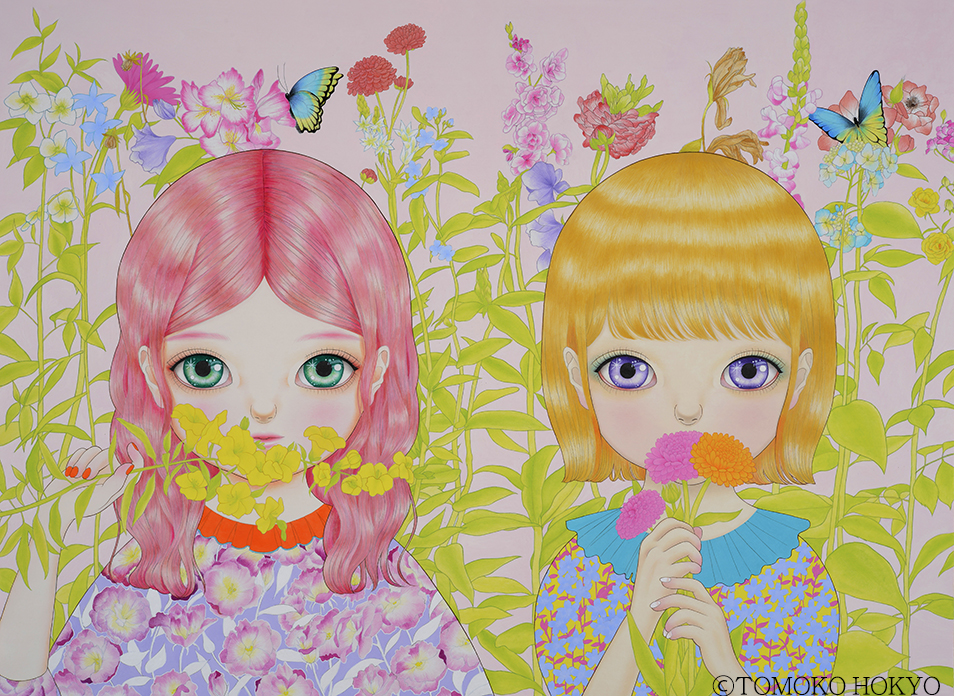 "Tomoko Hokyo Solo Exhibition—The world of I and Space and Plants"
Date: from 15th of May (Wed) to 21st of May (Tue)
Time: 10:00 am-8:00 pm (closes at 7:30 pm on Sunday, and at 6:00 pm on the final day.)
Place: Art Gallery on the 7th floor of Ginza Mitsukoshi
Gallery Talk: starts at 2:00 pm on the 18th of May (Sat).
Artist Staying Date: I'll be at the gallery every day during the exhibition (from 11:00 am to 6:00 pm).
I am looking forward to seeing you at the gallery.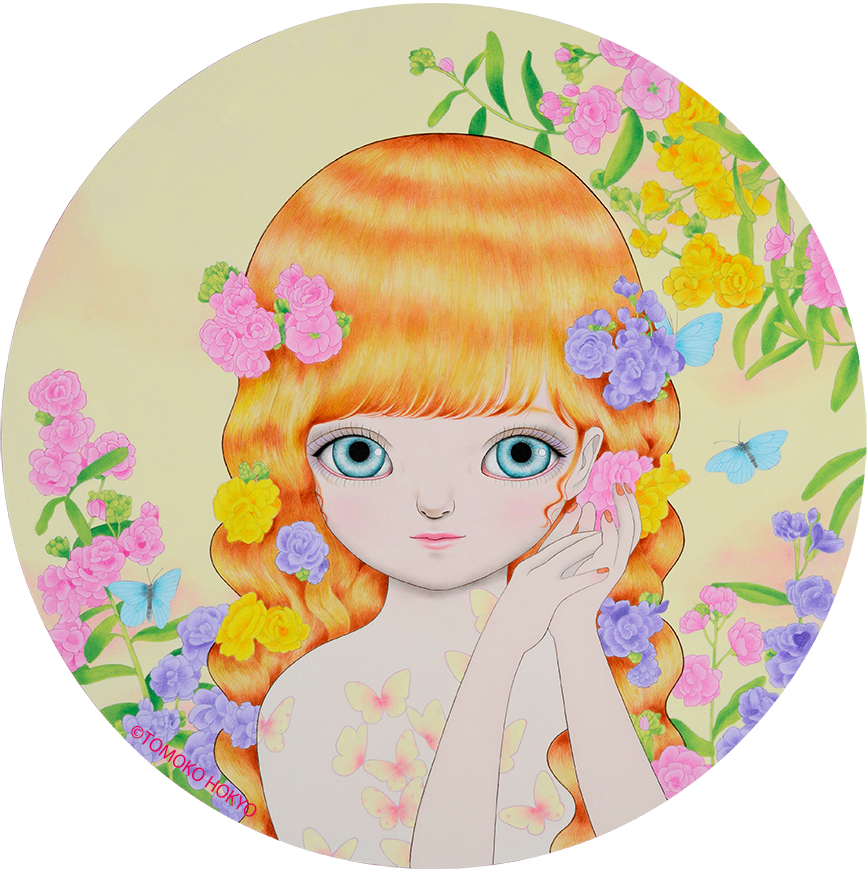 On Sparkling eyes
In recent years, more and more news about inhuman child abuse is reaching me. I feel deeply grieved over the present situation where some child abuse cases will come out only after losing such children's lives, and over the fact that many children are bearing harsh abuses even just now.
Furthermore, under the circumstances where more foreign workers are employed, educational environments for the children of foreign residents have not been improved. I feel bitterly disappointed with such usual situations where the problems of child education are left unattended to. Turning our attention to overseas circumstances finds immigration issues and poverty issues becoming more pressing to make educational environments for children change drastically.
Although civilization has developed to make living comfortable, a human being's mind has become too much occupied with his/her own affairs and both adults and children are suffering stress in this contemporary society, making how we should build the future a big challenge.
I execute works on the themes of "love and children (the future)." Children in my works think of nature and the universe as well as "What the human beings are?" These days people are easily swayed by the thought of immediate profit in their busy daily life. I am happy if my works become a moment for someone to gaze into the far future.
What kind of scenery will the big Sparkling eyes gazing into the future reflect from now on? Only we adults can protect such beautiful eyes. I earnestly wish to stay close to the hearts of those who watch my works filled with tender love and to enrich their hearts. I will be executing my works hoping the whole world filled with some love and peace.
Tomoko Hokyo